Why Do Lawyers Need Profiles in Directory Listing?
13 May 2022, Friday 88 Law
Rating :
In recent years online directories have gained much popularity. This article discusses why lawyers need profiles in law firm directories.
About 30 years ago, a legal directory was on the scene as a form of yellow pages for law businesses and lawyer listing. A legal directory is a searchable database of attorneys organized by geography, practice area, and other factors at its most basic level. The entry on law firm directories may include a lawyer's firm affiliation, contact information, and a brief description of their experience. Currently, many top lawyer directories provide extra services such as rankings, publications, and tailored marketing possibilities.
Let's get in-depth and understand more about the legal directory.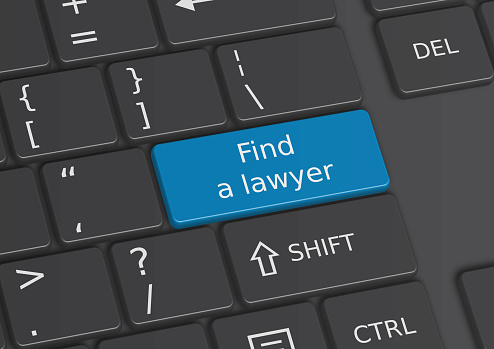 Overview of a legal directory
It doesn't take much work to list your services in lawyer directories, but you'll get a lot out of it. Listings in lawyer directories are easy to get, and there's no reason to skip them, especially since they are part of your SEO as an attorney.Lawyer directories are mostly lists of offices or solo practitioners based on where they are located, what they specialize in, and what kind of law they practice. But they have changed a lot since they used to be the online yellow pages and a place where lawyers and law firms could post their business cards. Most of them now have a wide range of features and services. There are full-fledged ads for law firms, legal forums, and blogs written by lawyers. Some of these sites don't cost anything. Others that cost money give you more information, have a lot of users and have high domain authority.
Importance of online legal directories
Directories are far more critical than you may realize. When it comes to reputable law firms, people rely on the internet more than anything else, and they go online and type in the type of lawyer they require.
Your website will appear in the search results if it contains the potential client's exact words. Otherwise, it isn't going to happen.On the other hand, directory listings appear with practically all keywords because they are more optimized. As a result, even if your website lacks keywords, putting your firm in these online directories for legal increases your chances of discovering a potential client.
Why do lawyers need profiles in a directory listing?
Leads directly from your legal directory account online
The best lawyer directories allow firms to establish detailed profiles, post videos, and include a contact form. This fantastic feature allows a potential client to learn more about the firm and contact it. You will receive information about potential clients seeking legal help via the form. As a result, leads from directories are genuine and have great chances of conversion.
Manage your online reputation
The legal directory solicits client reviews, and people believe such ratings are more genuine because legal firms cannot control them. As a result, a positive review on lawyer listing sites can increase your reputation far more than reviews on websites or social media accounts. So, you should ask your customers to submit reviews on these sites. You might also include directory links on your website and blog, and visitors would click the links and be taken directly to the review page. Lawyers can also promote one another on review platforms. Other lawyers' endorsements can help you establish yourself as an expert.
Attract traffic to your website
Although a customer can reach your website via a search engine after learning your firm's name, the directories make it even easier. You can add connections to your website, blog, and social media sites on the best directory listing.It is the most convenient approach for a client to learn about a legal company. A few other directories also ask lawyers to provide content in articles, legal news analyses, how-to manuals, and other forms of legal content. You can acknowledge visitors of your legal knowledge and stand out from the crowd by writing for these directories. You may persuade a visitor to visit your website/blog by giving them a compelling incentive to do so.Making a good first impression is of utmost importance, but how to make one if you are not visible to your target audience. With the help of directories, you make yourself visible to your target audience and leave a great first impression.
Only businesses whose NAP (name, address, and phone number) is constant across all websites are listed in Google's local search. You can include your firm's address and phone numbers on the profile page of the best lawyer directories and your website and social media profiles.It's a method of developing your online physical presence. Google would find confirmation of your company's legitimacy. The Google local search algorithm matches all available NAPs across multiple websites, ensuring the NAP is consistent everywhere.
To Conclude:
Legal directories are an effective tool for getting your name in front of people or businesses looking for a lawyer. When it comes to hiring a lawyer, the first step is nearly always Googling something like "employment lawyer in Dallas," Lawyer listings and directories are frequently among the first results due to their extensive search engine optimization (SEO).
Adrain thompson
I am a law firm marketer. If you are a lawyer and looking to gain more clients and build your online reputation, then connect with me at GetLegal Practice Builder Attorney Directories
---
Advertisement
RANDOM article
---
Advertisement